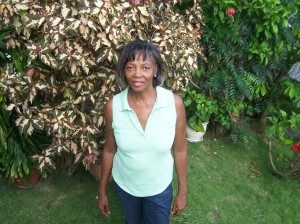 Hyperthyroidism Recovery, as told by Carol Blake- Hodge
I am a single mother of 4. Three young princes  and one  princess.  I am 60 years old today, 29 September 2009.  Presently, I reside in St. Croix, US Virgin Islands as a  Cultural Heritage Arts professional .
I became aware of my glandular problem back in 1986. My doctor diagnosed my ear and throat and said I needed to get it  checked. I did not accept his diagnosis, so I did nothing about  it. Three months after giving birth to my last child (October 26, 1988), my then physician was concerned and sent me to have a test done at CrawfordLongHospital in Atlanta, Georgia. In the space of two days from the first test on my thyroid, the gland had grown to the size of a small grapefruit.  I was told that I needed to have surgery. I was diagnosed with Hyperthyroidism. But is there a hyperthyroidism recovery?
I was attending medical school at that time and had the opportunity to do research on the Thyroid gland. I was told by my doctor that I had to have an operation. I agreed that something had to be done, so I signed into the hospital thereafter to have the procedure done. Needless to say, the operation went well but left me feeling cheated and puzzled over the 2 hours of my life while being operated on and the recovery period. I could not remember anything. This plagued me for quite sometime. I was placed on Synthroid- 0.5mg., which I was told to take daily to increase my chances of survival. Some years later, in 1991, I moved back to the Virgin Islands and continued using the Synthroid.
From the year 2000 to 2006, I began experiencing severe headaches, palpitation of the heart, memory laps, stress, TMJ and off-balanced menstrual cycle. I felt like I was loosing myself into nothingness.
Finally, one day at work I decided to surf the net in hopes that I could retrieve information on Hyperthyroidism and cures.   Surprisingly, I came across Svetla Bankova's story on Graves Disease and Hyperthyroidism. I read her story and decided to get a downloaded copy of her book.  Along with her book I received weekly motivations, insight and encouragement from her through my email. This was really good for me, and I looked forward to each email with great anticipation of all that she would have to share with me.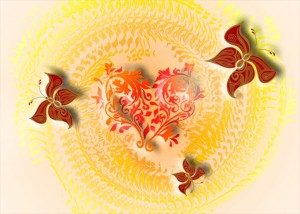 I began to look at my life differently…What I wanted and expected, where I wanted to go and to be; most importantly, what is truly best for me and how can I get there. While working on all this through prayer and hearing the penetrating and inspiring words of God—To bring about change: You have to do something that you have never done and Svetla "It's a lifestyle!  I gave it my all. Then my doctor retired and I had a new one.
This physician sent me to have lab work done, and the thyroid results turned out to be unbelievable. The dosage of Synthroid was too high causing the medical problems I mentioned earlier. The dosage was changed to 0.08 mgs. After taking the first pill, my menstrual cycle came back and I called to let the doctor in on it. I never had the opportunity to speak to him. The nurse decided on her own diagnosis and prescription. All this was based on what her girlfriend experienced. To say the least, I was really ticked-off and that was my last visit to that doctor's office.  I became very skeptical of synthetic drugs after this and came to a drastic decision…I'm going cold turkey; and I did.
I was visiting a Naturopathic Physician at the time who specializes in other areas of health, including Pain Management.  She experienced my frustration and asked what the problem was. When I told her she began to laugh, but concluded by showing me in a health and healing book that what I was told concerning the pills and my life was a lie. Somehow that day it was all I needed to hear and I told her of Svetla and the lifestyle changes that Svetla had told me I had to make if I wanted to begin enjoying life for me and my family.
It's been 3 years since I have not taken Synthroid, I'm headache free. Healthy and meaningful conversations are at it's highest, and my hobby has turned into a profitable business. And so is my lifestyle and what goes into my mouth.
Yes, there are times that I indulge in something that I should not eat, but with God's help and time and my willingness to be true to myself and God's word (My body is a temple for the Lord), I will prevail.
I truly feel blessed, because I have two Naturopathic Health Care Consultants that has my best interest at heart here in St. Croix, USVirgin Islands, and I receive much care and guidance from both, together with Svetla's motivational emails that I continue to receive to date.
It's my prayer that God's covering protection be over each of them and their families and practice to include the lives of those the Creator has and continues to send along their path.
God Bless!
Carol Blake-Hodge
To find more successful stories of other people battling Graves' Disease and Hyperthyroidism, check out here: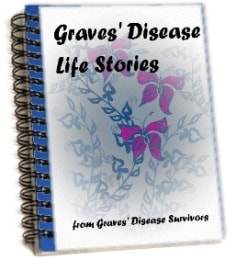 Life Stories of Graves' Disease